We ensure the aggregation, formatting and availability of all kind of movie and showtimes data across the world.
Our datasets feed websites, social media and apps, used by millions of people every month.
We also power official showtimes and ticketing websites for many blockbusters and independant releases worldwide.
May you be a movie studio or distributor, a marketing agency, a search engine, a content provider, An App or a website for movie goers…
We deliver all kind of informations to meet your needs in cinema contents.
All in one place ! No more multiple local data providers…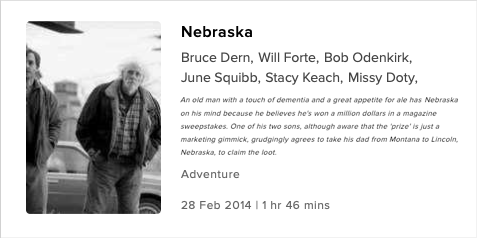 Movies Metadata :
• Film IDentifiers (various IDs available on request to match with your contents) • Name • Duration • Genre • Release Date • Localized Posters • Localized Trailers • Languages • Synopsis • Cast • Directors • Distributors • User reviews & Ratings*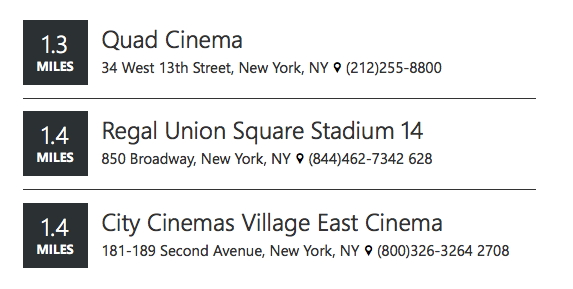 Venue Metadata :
• Cinema IDentifiers (various IDs available on request to match with your needs) • Cinema Name • Address • City • Zipcode • Country • Latitude • Longitude • Network (chain vs indie arthouse)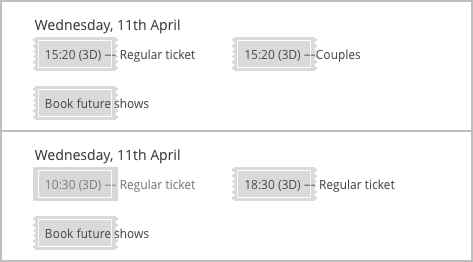 Showtimes Metadata :
• Showtime IDentifier • Cinema IDentifier • Movie IDentifier • Date and Time-Slot • Duration • Language • Subtitles • e-Ticketing links • Sound Technology (Atmos) • Movie Format (IMAX, 3D…) • Classification
Showtimes data are available in more than 40 countries…